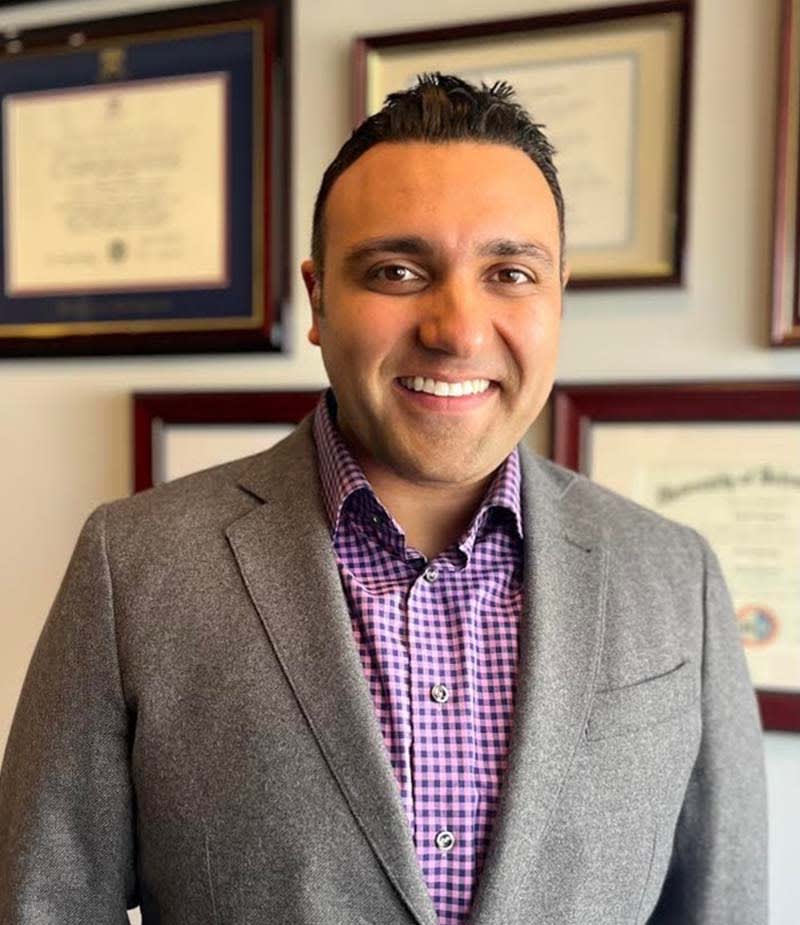 Dr. Aly Kanani
Certified Specialist in Orthodontics
BSc., MSc., MS.Ed., DMD, MS. Ortho
Dr. Aly Kanani enjoys working with people of all ages and helping them achieve a beautiful and functional smile and bite.
Dr. Kanani hails from Vancouver, where he spent his formative years. He holds a Bachelor of Science (B.Sc) degree in Physiology from McGill University and pursued a Masters of Science (M.Sc) at the London School of Economics in England. He furthered his education at the University of Pennsylvania, earning a Doctor of Dental Medicine degree (D.M.D.) and a Masters in Education degree (MS.Ed).
Additionally, Dr. Kanani obtained a Masters of Science degree in Orthodontics (MS.Ortho) and a Specialty Certification in Orthodontics (Cert.Ortho) from the University of Detroit Mercy. He has been actively involved in academia, having previously served as a clinical orthodontics instructor to third and fourth-year dental students at the University of British Columbia (U.B.C.) Faculty of Dentistry.
For over a decade, from 2005 to 2021, Dr. Kanani dedicated his orthodontic expertise to the Surrey and Langley communities of Guildford, Fleetwood, Fraser Heights, Cloverdale, Walnut Grove, and Willoughby, catering to both children and adults. In 2021, the offices were rebranded from Guildford Orthodontics and Langley Orthodontics to My ORTHODONTIST.
Throughout his career, Dr. Kanani has successfully treated numerous individuals, including thousands of children, teenagers, and adults in the Surrey and Langley areas. Notably, he has achieved a remarkable milestone of providing orthodontic care to over 5,000 Invisalign patients, earning recognition from Align Technology's CEO, the parent company of Invisalign.
Dr. Kanani is thrilled to return to Surrey and Langley, ready to enhance the community once again by creating beautiful and confident smiles.